Simplify Your Concrete Jobs

with the Sakrete Mobile App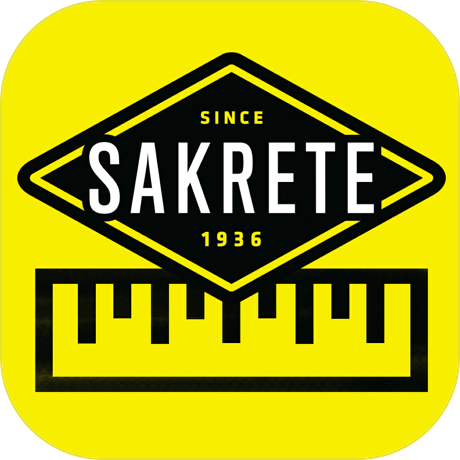 The Sakrete Mobile App does the math for you to help you save time, hassle and product. Calculate how many bags you'll need for your next concrete project—in just a few taps. It's free to download and fast and easy to use.
Here's how it works:
Step One:

Download The Sakrete App

The Sakrete App is completely free and available in English and Spanish for both iOS and Android devices.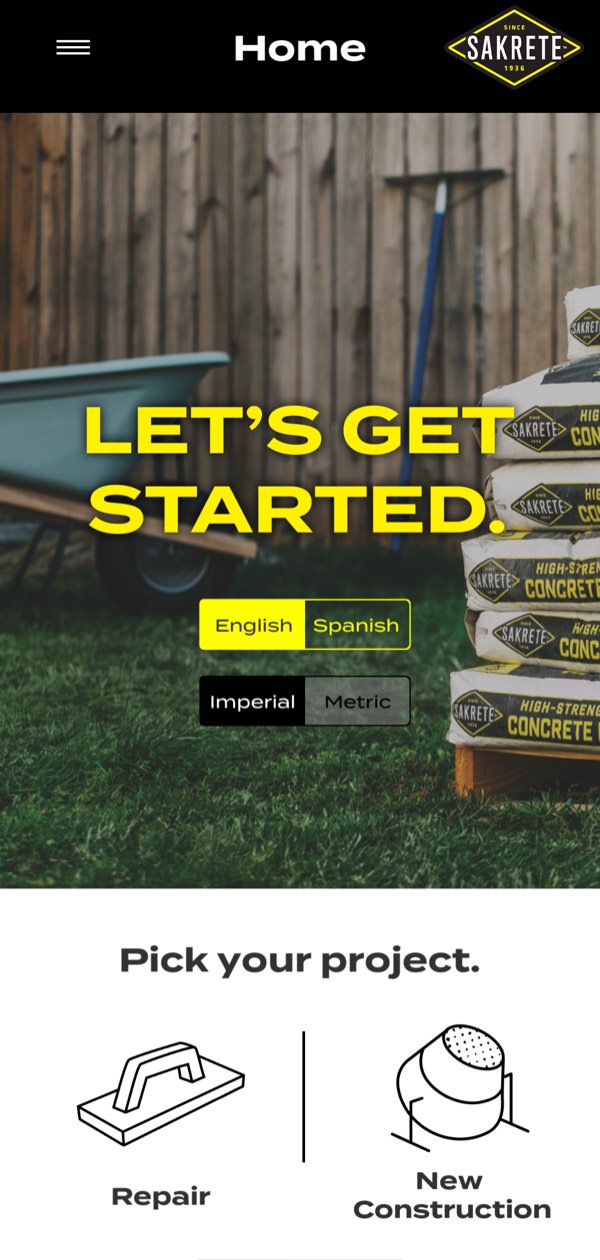 Step Two:

Let's Get Started

Select English or Spanish as your preferred language.

Next, tell the app a little bit more about your concrete project. The app is prepared to help you with concrete slab or post project types.

If you are installing a post, input how many post holes you have, the width and depth of the holes and post type. Now that the app has calculated the total volume for the entire project, skip ahead to Step 4 to get your recommended concrete product type and amount.

For a concrete slab project, see Step 3 for how to measure your space using the spatial computing feature.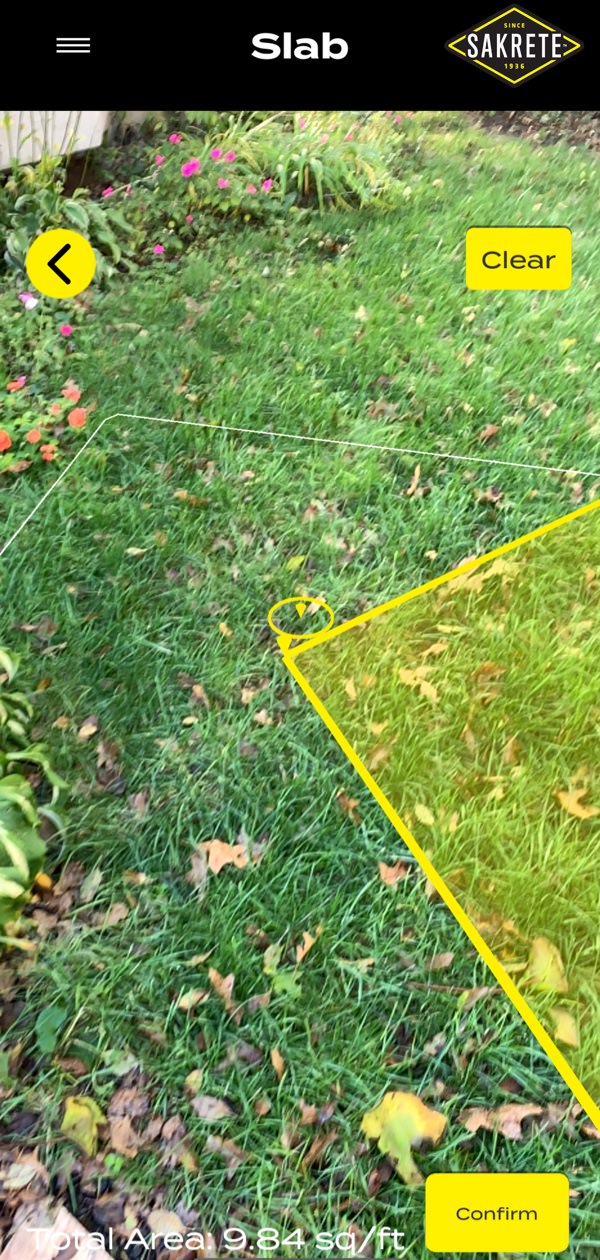 Step Three:

The App That Does The Math For You

Measure your area with advanced augmented reality and skip all those tedious calculations. Using your smartphone's camera, the app will prompt you to set your project's edge points, allowing you to quickly measure any job no matter the shape or size. Once you have measured your project, the total area size will populate in the bottom left-hand corner. Confirm this measurement and identify the depth of the project to see your total volume.
Step Four:

Recommendations Made For Pros, By Pros

Just because it's for pros, doesn't mean it can't be easy. The Sakrete App provides recommended products as well as how many concrete bags you will need for that specific project. Need help finding the closest store to your job site? The Sakrete App also shows you where to buy your concrete, to help you get the job done as quickly as possible.
"Quickly calculated how many bags of concrete I needed to pour an oddly shaped slab. Fast and easy."
- Salty 12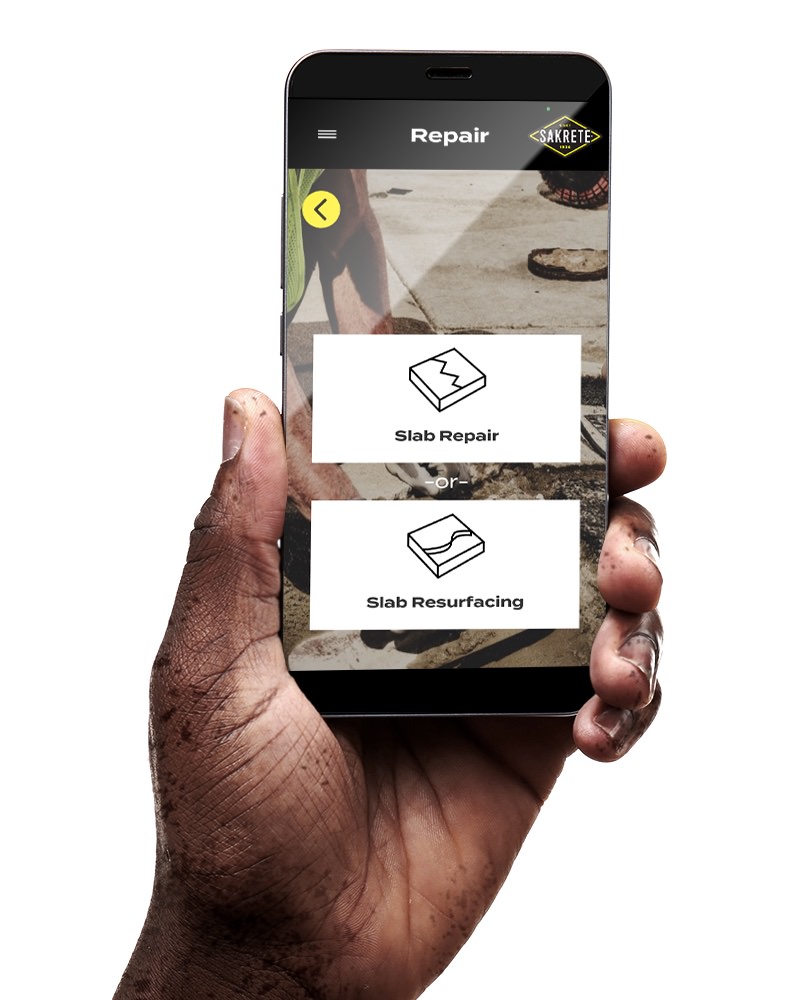 Ditch the tape measure and calculator.
Get the Sakrete App now to start saving your time, money, and resources!